Fortunately, there are solutions available that removes your budget and resource challenges while enabling your team to create beautiful dynamic display ads without any skills or expertise. Check this out.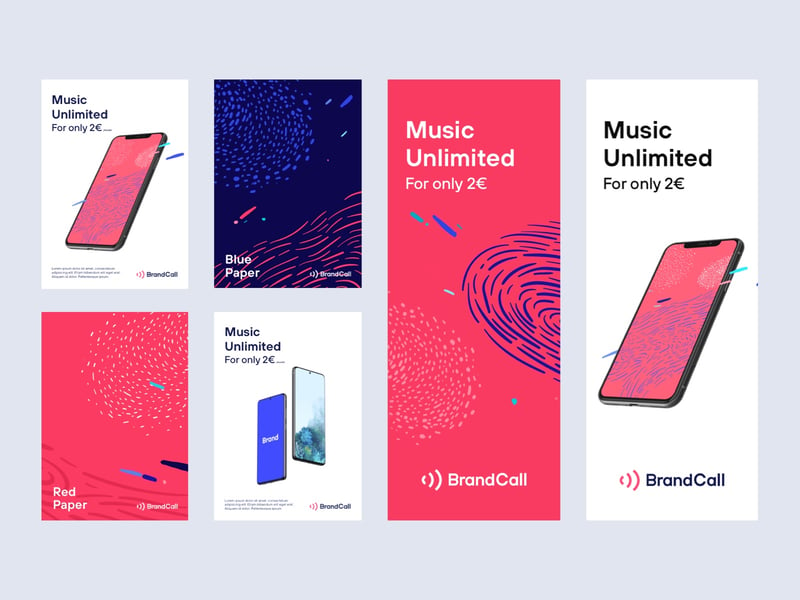 Make your display ads stand out
Fighting for your audience attention in the digital space is no easy task regardless of design skills and banner ad know-how. In fact, 11% of the global internet population is blocking ads on the web. But don't let the numbers take away your motivation, instead find a way to create outstanding display ads that converts.
The first thing to keep in mind is to acknowledge that your first try is probably not the last. The market changes fast, and so do the market needs. Think of your display advertising efforts as a continuous process that requires your attention and nurturing on a regular basis. Once you start, you simply can't stop.
There is nothing worse than distorted display ads. Not only do you lose momentum, but it hurts your brand image. If you don't pay attention to platform formats and create proper outputs, you'll lose control of your brand image. Therefore, pay attention to how your ads are displayed and make sure they are responsive.
Your message is key. With banners ads there is little room for long stories, and creating that clear and compelling headline that speaks to your audience isn't easy. Don't settle for one story, test various ideas, and monitor their performance. And remember, in the digital world nothing is set in stone. If it doesn't work, try something else.
The advertising objectives vary, but whether it is building brand awareness or selling a product, it's not possible to measure your accomplishment without proper CTA's. Your ads need proper landing pages that match your message and are relevant to your audience.
Also read: This is why Display Ads give you superpowers
Create dynamic display ads with templates
Creating display ads are time consuming and if you don't have any in-house resources, it can get expensive. That is why it can be wise to look for a DIY tool that allows you to create such content without any expertise.
Tools that seamlessly allow you to create something in seconds, completely self-serviced and intuitive, is a delight for anyone. And knowing you can create beautiful, branded display ads in any format in a few simple steps might seem too good to be true, but it isn't.
How? The magic word is templates. By pre-defining templates and preparing your designs to fit with different platforms and channels, your brand standard is established. Users can simply log on and create display ads in an instant. Your brand and design remain intact, and the expenses is kept at an all-time low (aka the labor cost).
There are many advantages with templates. Most importantly, it protects your brand identity and keeps your brand consistent regardless of channel or platform. Another key take away is the effectiveness that automatically decreases time to market and allows you to always stay market relevant.
Also read: Key benefits of display advertising software
Want to learn more about creating dynamic content, check out this Quick Guide.